Since we've moved to the new domain there has been a change in the width of the forum.
This means we have a maximum size for images.
The fixed width of our forum allows us to use many devices to view the content but it means a small
limitation on the image width to accommodate this feature.
Photobucket can automatically adjust your image size for you.
Heres how.
(1)Go to the User settings on your photobucket account.
(2)In the Albums section go to the upload options near the bottom.
Select "customize upload options"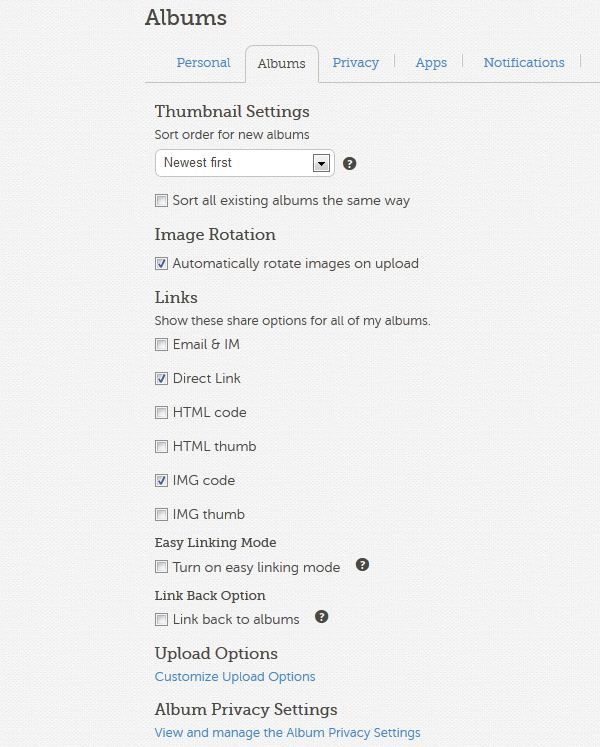 (3)Select 800X600 for your image size instead of the Recommended 1024X768.
REMEMBER
:This change will only apply to the images you upload AFTER you make this change.
None of the images you already have on your photobucket account will be changed to 800X600.
That's you done.You can now upload images and Photobucket will Automatically resize them to 800X600 for you.
To make things Even simpler.!
You can change the IMG url too.
Photobucket by default includes the URL tag which links the image back to your photobucket account.
This is unnecessary and confusing in a post on the forum.
Remove it here just above the Upload options.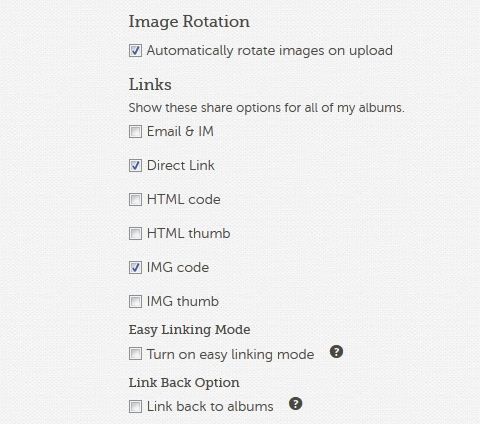 Only select the IMG code and this will stop Photobucket from adding more information than you need in your urls.
If you have any questions please leave a reply and we'll try our best to help you.